A professional network spanning 200 countries and hosting over 770 million members is not one to be ignored. LinkedIn has become the hub for all things professional. Whether you are searching for a job, looking to hire, promoting your services, finding leads for your business, sharing industry insights or celebrating professional milestones, LinkedIn is the go-to platform. However, starting out and finding your feet in the world of LinkedIn can be overwhelming. What we see often with our clients is a clear drive to get their voice out there on LinkedIn, mixed with the fear and uncertainty of what that actually entails. So, we decided to lay out three tips for those starting out on LinkedIn:
1. Optimise your LinkedIn personal profile
Yes, you've probably seen this one before, but that's because it really is essential. It's no use having a great content strategy or writing great copy if your profile looks like spam. Use this checklist to optimise your LinkedIn profile: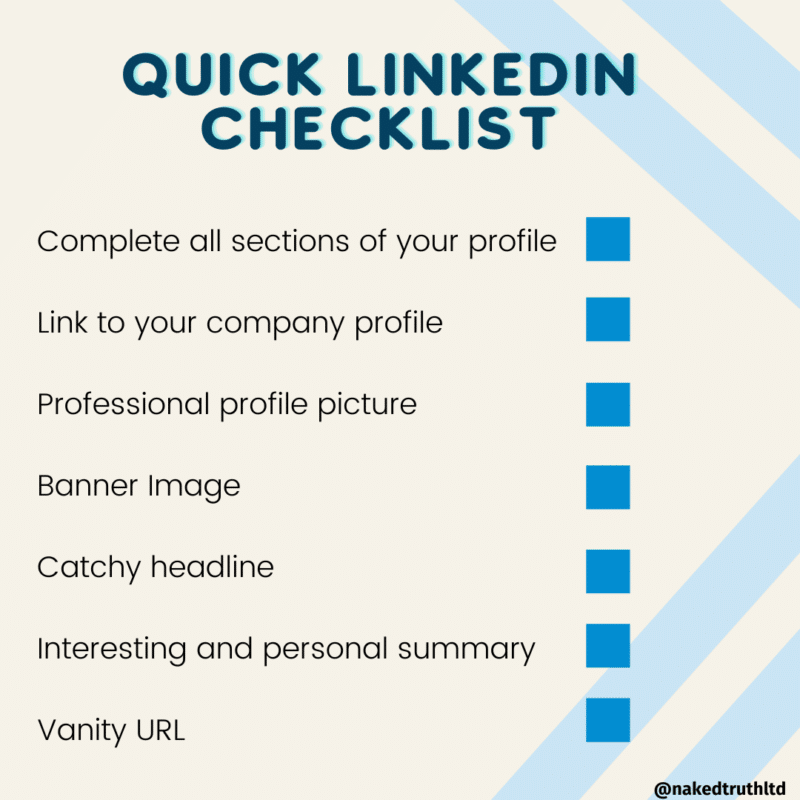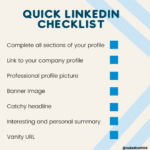 Ensure that all sections of your profile are complete. This includes filling out information on your work experience and your education. A personalised LinkedIn banner makes your profile stand out and is an opportunity to promote the company brand, so consider talking to your company about branded banners. If you're still looking for work, don't stress! Editing platforms like Canva allow you to add your contact details onto your banner image.
Lastly, on the top right of your profile, click "Edit public profile and URL" to change your URL from the automatic assigned URL to your name. This just looks better and makes it easier for people searching for you to find you!
2. Headline. Headline. Headline.
Your headline is all about grabbing attention and keeping visitors on your LinkedIn page… within 3 seconds!
There are different ways to go about writing a good headline, and we suggest some trial and error. However, what we have found works is when your headline:
showcases your unique value proposition
includes keywords relevant to your line of work
includes who you are targeting and what you will do for them
is written as though you are targeting a new client
Especially if you are wanting LinkedIn to become your key lead generation tool, having a headline that tells people very clearly how you can help them is a sure-fire way to get the attention of potential clients!
3. Work LinkedIn into your routine
Success on LinkedIn does not happen by magic (sadly!). It requires time, energy and effort. We recommend starting with a 30 minute brainstorming session at the beginning of each month, followed by 10 minutes every morning. You don't have to plan out everything ahead of time, but write down some potential topics that interest you. In your 10 minute sessions, make new connections, comment, share and engage with others, or share industry news. Your posts can include a mixture of general commentary, announcements, thoughts and value-add pieces for your target audience.
Here are some prompts:
What are you working on or preparing for?
What are you looking forward to? (for example, an event or presentation)
What are some of your key takeaways from an event/ webinar you recently attended?
What piece of content has inspired you and why?
Do you have a question about a recent piece of industry news?
LinkedIn requires commitment and consistency, but the time and energy you put into it will reap rewards. We hope this article gives you the boost of confidence you need to get started on your LinkedIn journey – you've got this!
Let us know any thoughts in the comments!