Widening the spectrum of rich, cultural, diverse talent is at the heart of our work.
We are a culturally diverse team, focused on change. Diversifying the narrative surrounding the lack of opportunity for marginalised groups means Naked Truth stand in the gap and act as a bridge to underrepresented talent by creating access to visible platforms.
Recently ITV admitted that one of the U. K's biggest TV programmes, This Morning, has never had a main black presenter since it launched 32 years ago. Hollywood has made "no progress" in on-screen representation over the past decade and we are seeking to change the racial lines and imbalances at play.
Our team is committed to increasing inclusivity, visibility, and works with underrepresented groups in activism, fashion, sports, entertainment, and the creative sector.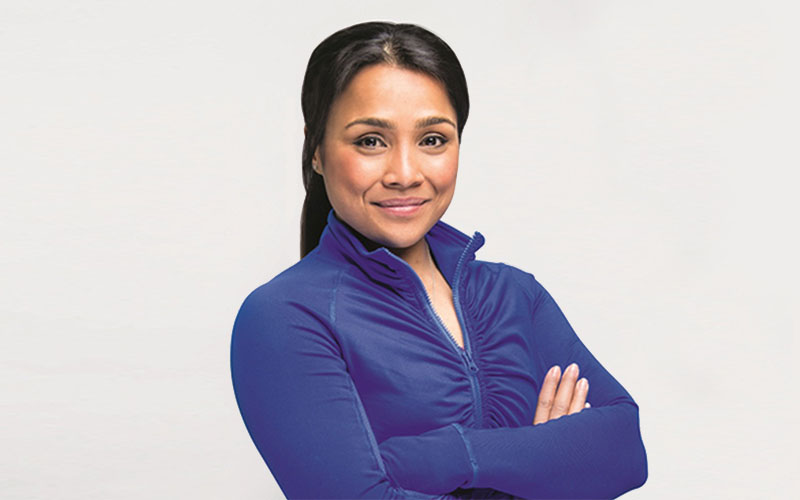 Nazia Khatun is an award-winning fitness specialist.
Her resilience and determination to empower other females comes from her own experience struggling with an eating disorder which robbed her of happiness, self-worth and self-confidence. Having turned to fitness with, Nazia incurred injuries that had a damaging psychological impact on her mental well being.
As a former boxer, it equipped her to build an unshakeable mindset as she slowly recovered from her eating disorder. Defying stereotypes from an early age Nazia also battled with fitting into a role as an athlete and what was accepted from her as a Bangladeshi female.
If you would like to make a booking, please close this window and use the booking form below.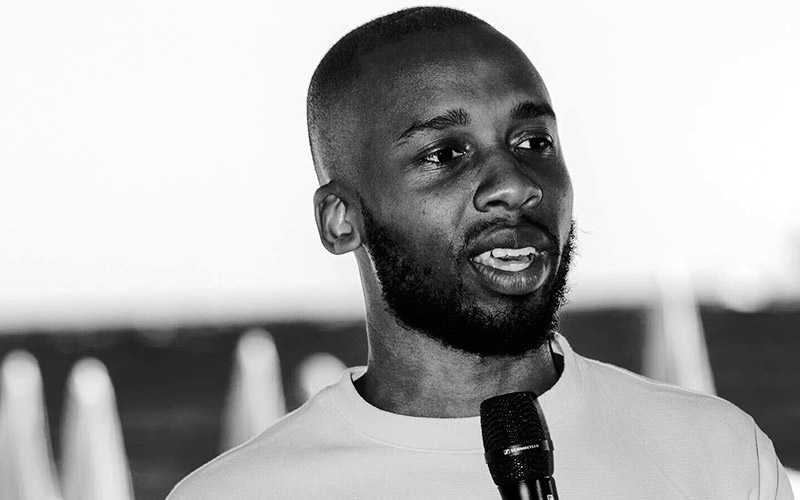 Award-winning Social Entrepreneur, Political Commentator and Activist Kenny Imafidon is the co-founder and Managing Director of ClearView Research Ltd, a leading-edge research company, which specialises in research focussing on young people and social impact evaluation.
Described by Huffington Post UK as a "young rising star making waves in UK politics," Kenny has written influential & award-winning publications and has led on innovative partnerships with global brands such as Uber, Tinder and Deliveroo, on campaigns to get young people registered to vote and turnout in UK elections and the EU referendum.
His work in both the worlds of research and politics has taken him around the world to countries such as the United States, Brazil, Austria, Tunisia, Israel, and Hong Kong. Recently, he was named by Impact Squared as one of 100 young leaders (under 25) across the globe making a social impact to transform our world and he sits on the advisory board of the Queen's Commonwealth Trust.
If you would like to make a booking, please close this window and use the booking form below.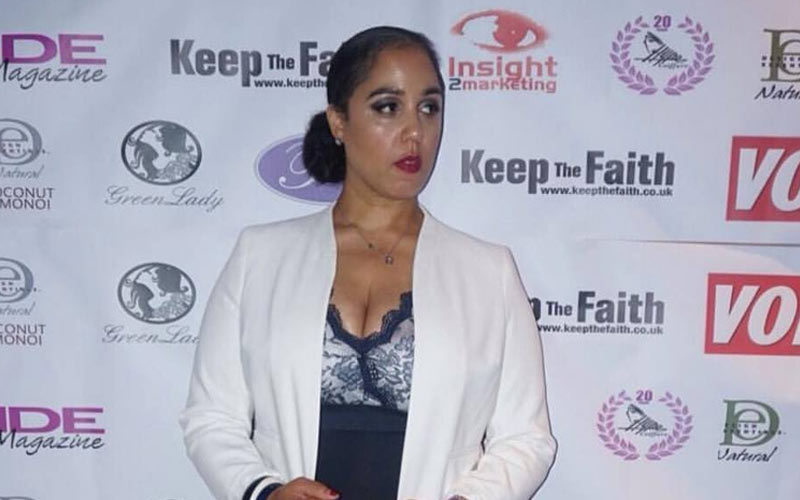 Whether it's living with multiple life-threatening illnesses or climbing the ladder of success,
Marcia is a remarkably resilient individual who just keeps going. Since the age of 19, Marcia has received the type of devasting diagnoses, most people would rarely see in their lifetime. She is a 5 times cancer survivor who was told she would not live past her 30th birthday, she suffers from Ehlers-Danlos syndromes (EDS) a rare inherited condition and Lupus, an autoimmune condition.
Despite this, Marcia went on to become the UK's youngest Microsoft female engineer and followed up with being the first Black woman to complete the Cisco Wireless Networking qualifications. Having founded "Smart" a Project Management company, in early 2000, Marcia has been a part of numerous projects helping to bring the brand "Smart" and more to the world. Now a Thought Leader, Marcia founding Trinity Collective, Smart World, SmartKid, Rock Brand, Brown Talent, London Bridge Ladies Who Latte, co-founded WeRockTeam with movements called AllGirlsRock and AllBoysRock, Unity in the Community, Black Love, Wealth Makers, Forex Education plus more.
Marcia can inspire any audience, but she is not simply an inspiration, she is a resilience warrior who knows what it takes to overcome adversity whilst living with a chronic illness. Her story will move people into action as she sees every day as a new beginning and an opportunity to gain that 'winning' perspective.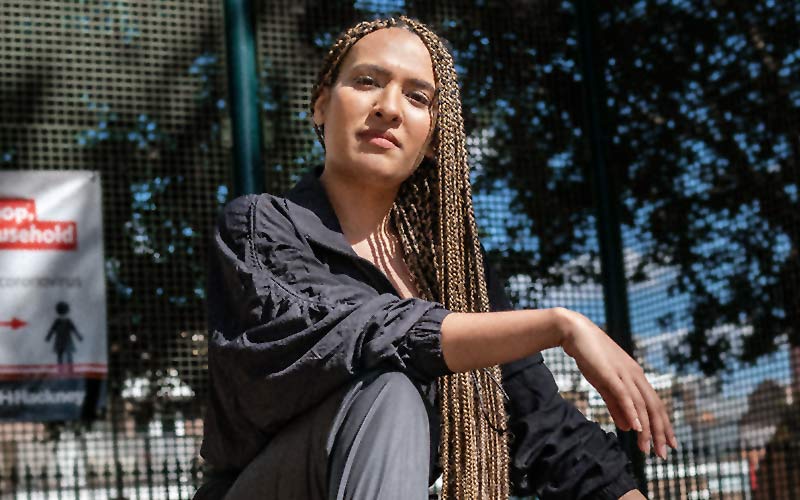 Taslima Khan, 31 year old fashion designer, stylist, activist and Prince's Trust Ambassador earlier this year won a place, alongside 19 others, as a guest designer with NIKE to co-create a limited edition pair of trainers as part of their NIKE BY YOU initiative.
Taslima chose the Air max 95 and started creating mood boards and artwork inspired by the rich
diversity of living in London, a truly multicultural city. Taslima's philosophy of never giving up, selfbelieve, ambition, determination and creativity to impact positive change all went into this project and she set out to design a pair of trainers that embodied the empowering message that there is unity in diversity.
She named her AIR MAX 95 "CHANGE MAKEAIR" as she has herself and many of her friends have been involved in social action campaigns, working with charities, NGO's and corporations, using their art as a voice to impact positive change.
Taslima says "being a changemaker myself and knowing so many friends of mine are too, I wanted to create a beautiful and meaningful design that would look good on everyone
If you would like to make a booking, please close this window and use the booking form below.
AMANI SIMPSON is an award-winning social entrepreneur and youth coach. His social enterprise is called Aviard Inspires CIC. It exists to empower young people through personal development, digital media and enrichment opportunities.
He is also the producer and protagonist of the 'AMANI' Short Film starring Joivan Wade (The First Purge, Shiro's Story and Doom Patrol) which amassed 1 million views in 4 days and has been widely acclaimed by both youth and adults. It has now be viewed over 2.8 Million views! Amani is using his lived experience and expertise in youth engagement to transform lives across the country.
Recently, he was named as an Ambassador for the Mayor's 'London Needs You Alive' campaign.
If you would like to make a booking, please close this window and use the booking form below.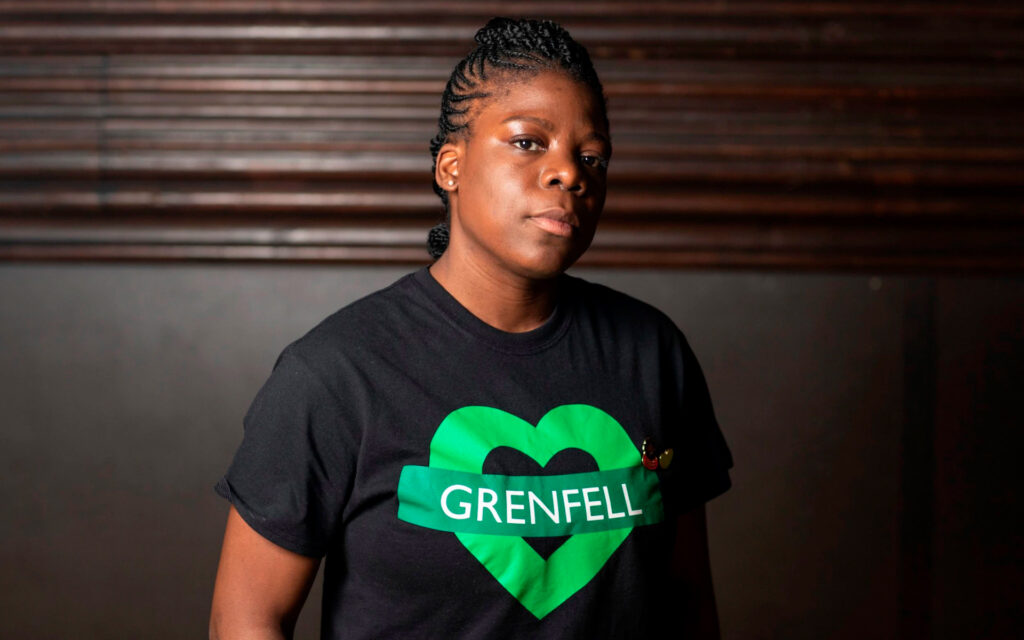 Eartha is a successful athlete, having played Premier League football for both Arsenal and Chelsea Ladies, before training to become a PE teacher. Her skills were quickly recognised and within one year of qualifying as a teacher, she progressed into leadership. Her first role was as a year coordinator at Westminster Academy where she was responsible for the academic attainment and pastoral provision of a cohort of nearly 200 students. She now combines her teaching role with that of Vice-Principal at Crest Academy. Eartha has been recognised at the national level, winning Teacher of the Year from School Sports Matters and was highly commended by The Daily Telegraph.
If you would like to make a booking, please close this window and use the booking form below.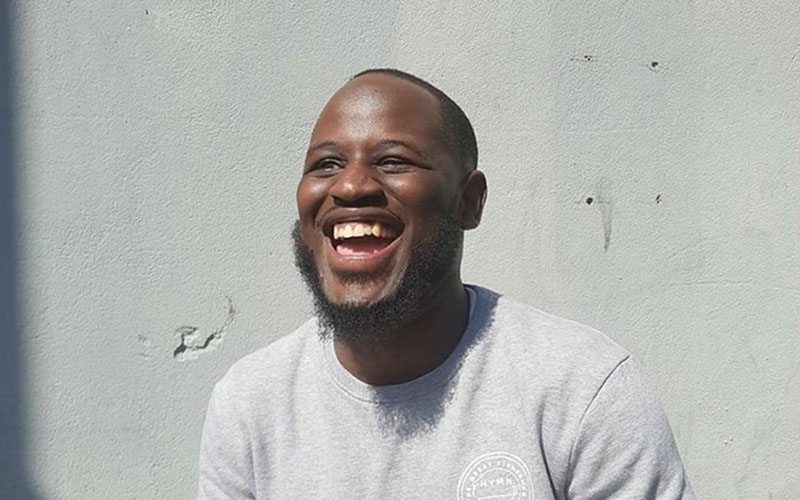 Described as the UK's leading 'super manny', Hackney's Joss Cambridge-Simmons is taking modern childcare to the next level.
Multi-talented Joss Simmons is the founder of Jossy Care, a childcare service that has set tongues wagging. Now frequently invited to deliver motivational talks on topics such as depression, domestic violence, children and the future, Joss is defying the odds to give back to the next generation.
Witnessing his mother suffer domestic violence had a profound effect on Joss. However, his positive approach is what is gaining him the attention of parents, practitioners and the media. His finger firmly on the pulse, Joss knows only too well where many children who have the odds stacked against them end up. "I know people who have experienced similar situations to me or even worse. They are functioning but have turned to the roads, or use drugs, alcohol and even sex as a vice." Dealing with domestic violence was an introspective process. In the early part of 2017, Joss gave his first public talk about his experiences and hasn't looked back.
Keen to address the stereotypes in the childcare industry, Joss has spoken out on the topic of male nannies being refused jobs on the basis of their gender and the difficulties they face.
'Over time I've realised being a male in the industry I am in isn't the norm. This is why I have set about breaking stereotypes and changing culture.'
Recently Joss was featured in Time Out, Hackney Gazette, East London Radio and has been nominated for a National Diversity Award.
If you would like to make a booking, please close this window and use the booking form below.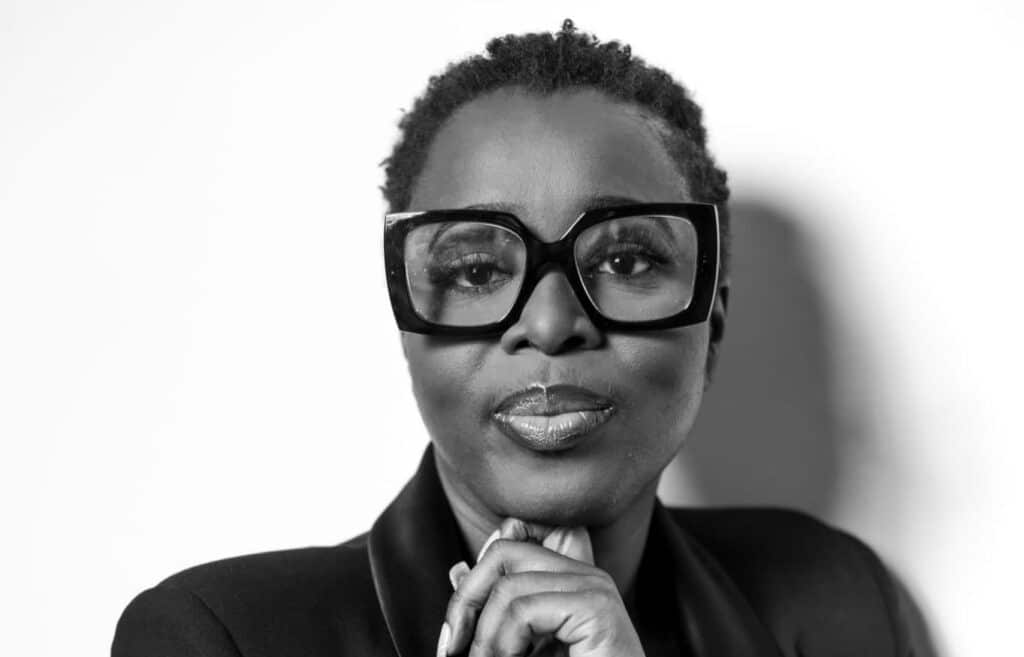 Elaine Cunningham-Walker is a Forbes featured, award-winning Educational Strategist and CEO of a global consultancy Everything's Education.
Elaine is the mother of two award-winning children who were endorsed by MENSA when they appeared on Channel 4 series Child genius in 2015. Elaine's experience in raising genius children and securing them at top boarding schools with music and drama scholarships has led to parents reaching out to her asking how they can get the best out of their children at home and in the field of education.
If you would like to make a booking, please close this window and use the booking form below.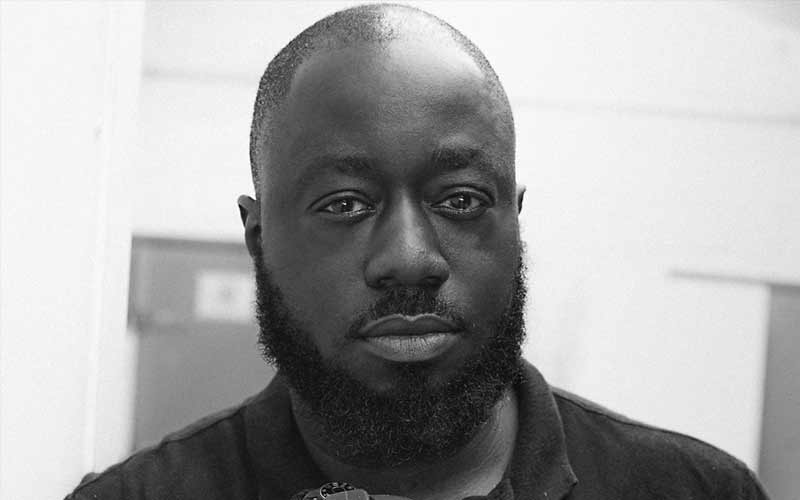 Ernest Simons is a creative whose main discipline is photography. Having a degree in visual communication and photographing premiership football, professional athletics and boxing for some years he has worked with a number of top companies. His passion has always been in the sport, popular culture and fashion which shows in his approach when engaging clients. A high point of his career came in 2010, he followed the Ghana National Football Team known as The Black Stars, to the first world cup in Africa, held in South Africa. Since then he has showcased his body of work in exhibitions and was also awarded best photographer at the GUBA Awards
If you would like to make a booking, please close this window and use the booking form below.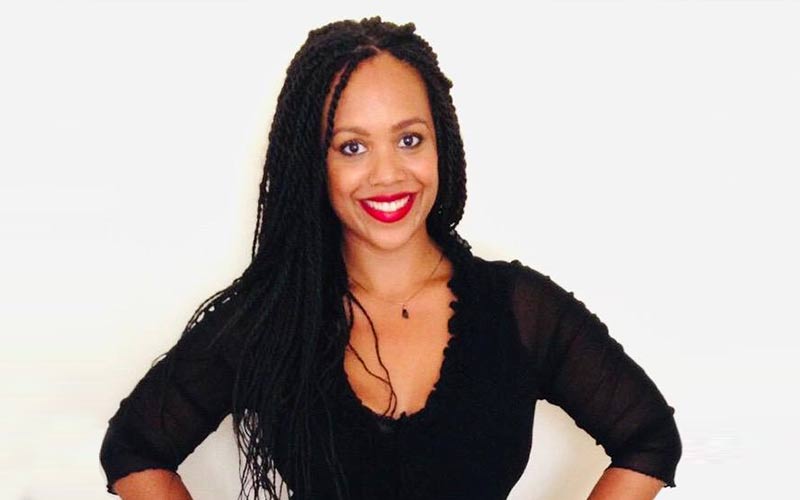 Daniella Maison BA (Hons) MA is the punch-packing writer best known for her article series 'Black women and Hip Hop' which went viral in 2009 and gained her critical acclaim.
Daniella Maison has most notably spoken on issues of feminism, FGM and honour killings, appearing in Emel Magazine, Hard knocks radio, Peace TV, New Nation, Black Thought Radio and the BBC. A Masters graduate of Royal Holloway University, Maison wrote The Exposé after high demand from her global supporters. The N-Word is her latest contribution, featuring a foreword by Benjamin Zephaniah.
If you would like to make a booking, please close this window and use the booking form below.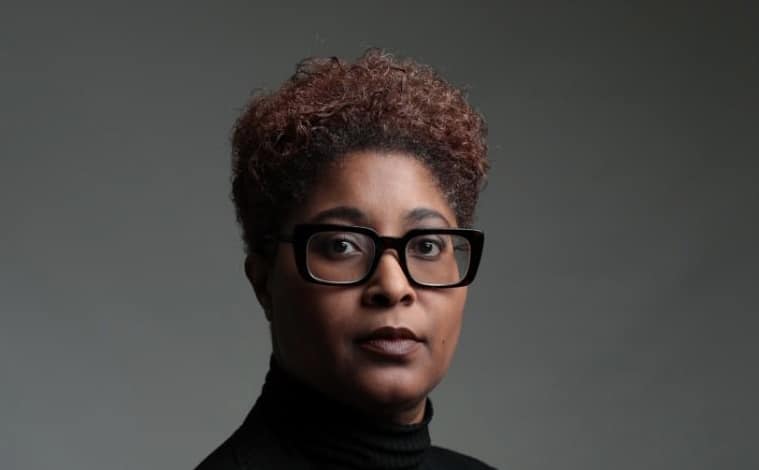 Having travelled the world in her mission to empower women all over the globe, studied extensively, and consistently implemented her method for female empowerment; Dr Rhiney developed You-Ology as an accessible and applicable method for change.
The Natwest Every Woman Award winner has recently been awarded a British Citizen Award for her positive contribution to educating and empowering young people. Former LUR Live presenter, Dr Rhiney is the host of 'Tea and A Chat' and has appeared on the BBC, London Live, ITV and several global platforms.
If you would like to make a booking, please close this window and use the booking form below.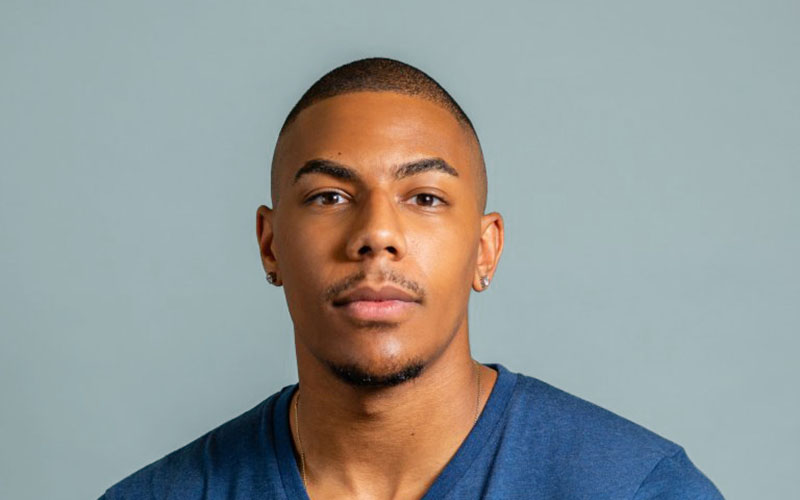 At just aged 10, Jordan had a speech impediment that made speaking in public and reading a source of anxiety. Today, aged just 22, Jordan has taught over 15,000 people from 147 countries speed reading, memory, and public speaking. His mission? To make speed reading and memory training accessible to all. That is exactly what Jordan has achieved; he now reads seven times faster than the average reader (1,500 words per minute), is the CEO at StudyFast and an international public speaker. Jordan has been invited to Hong Kong to deliver a memory workshop on how to remember more names to some of the leaders in the hotel industry and he has also delivered TEDX talk 'How To Read A Book A Day.'
If you would like to make a booking, please close this window and use the booking form below.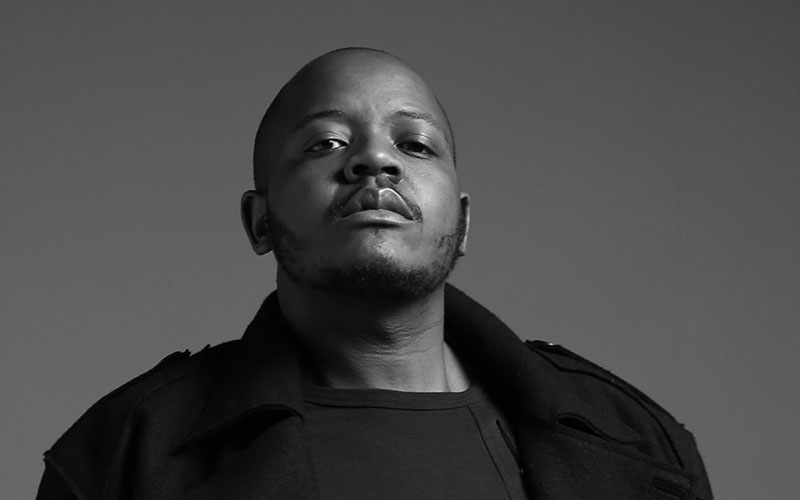 King Caspian Ajani is an artist, producer, author, mentor and advocate for young Men's
emotional wellbeing. He was raised in South London and the Zimbabwean born creative has
been keeping busy over the past couple of years! After keeping his head down during what
he dubbed his "cocoon years", he is now gearing up for the release of a number of exciting
projects, one of which is an excitingly thought provoking new book about the experience of
black boys growing up and going through various common but least spoken about
phenomena.
As part of his digital media firm Symphony Park, King started a unique and immersive
internship program, aimed at helping aspiring actors, directors, writers and producers
realise their potential. Ajani is also the founder of an emotional aptitude program for boys
and men aged 15 - 30 called Brunch Brothers. The initiative was set up as a way to promote
positive emotional health, to empower them to embrace and channel their emotions
positively.
There is always something creative going on for the CEO of The Symphony Park Group,
from new digital content, to new music we can expect the future to be a fruitful and fulfilling
one.
If you would like to make a booking, please close this window and use the booking form below.
Charlene Young is a mother, a bone cancer advocate, and a community entrepreneur.
At the age of 19, she started her first business and became the youngest retail manager at one of the biggest and busiest high streets in the world.
After a few years, Charlene decided to change her career from retail to education and attended University. But during her studies, Charlene was sadly diagnosed with a rare form of Bone Cancer.
Charlene underwent emergency limb-sparing surgery; a full knee replacement followed by a heavy and lethal cocktail of medication, and intensive rehabilitation to be able to independently walk again.
During rehabilitation Charlene founded and launched a charity, 2Gether Konnected, helping cancer patients and their families within the local community, who were also affected by cancer.
Despite her mobility and multiple chronic conditions Charlene returned to work and used her passion for business experience and expertise to set up multiple businesses' in childcare, administration, networking events, and the charity sectors.
Charlene continues to use her platform to inspire, raise awareness and create an impact within her community
If you would like to make a booking, please close this window and use the booking form below.
Book a member of our team
If you would like to make a booking, please complete our booking form.