THAT PECKHAM BOY              KENNY IMAFIDON            Launches 13th July 2023
Kenny Imafidon lived a double life – a talented student with a side hustle dealing on the Peckham streets – until he found himself accused of a murder he didn't commit. This is his story, and a real-life manifesto to create positive change for those on the fringes of society.
 The middle child of a single mother with ambitions for her children, Kenny grew up near an estate in Peckham where deprivation and hopelessness were rife, and gang culture flourished in his community. Kenny faced a minimum of thirty years behind bars – longer than the life he had lived.
This is a story of growing up, getting out and giving back. A candid and unfiltered take on some of the most challenging topics that define our times, That Peckham Boy is a personal manifesto exploring what it means to be young, Black and poor in London. It is shaped by Kenny's difficult childhood, his transformative time in prison, and the people and conversations that took him from being on trial for murder into the company of some of the most successful people in the world.
Kenny Imafidon is a social entrepreneur, political commentator and activist. He is the co-founder and managing director of ClearView Research, which specialises in research and engagement projects focused on diverse and underrepresented communities. Kenny has written for influential and award-winning publications and has led innovative partnerships with global brands such as Uber, Tinder and Deliveroo on campaigns to get young people registered to vote and to turn out in elections. Kenny is a trustee of several charities and in 2022 he was featured in Forbes' annual '30 under 30' list for Social Impact.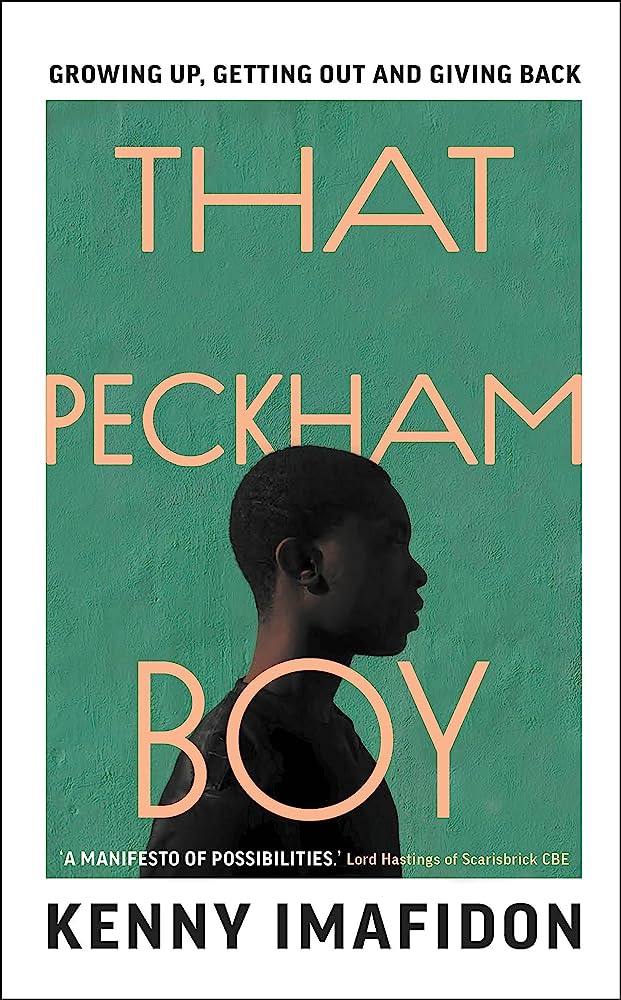 'Kenny's story shows us that we all have the potential to achieve extraordinary things. What a hero.'
Bear Grylls, OBE
Pre order now!